Our Marketplace Ministry program is designed to equip you to be an effective servant leader inside and outside the church. Use your vocational training, combined with the Marketplace Ministry biblical foundation and faith-work integration, to become a Kingdom Force as you minister in the marketplace.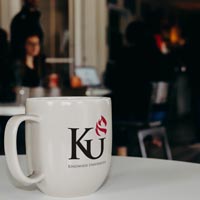 Marketplace Ministry
Available as a program major only
Is this program for me?
Do you have a passion to see people come to faith in Jesus Christ? Has God called you to minister through a vocation in the secular marketplace? If being equipped to integrate your faith with your work is your goal, our Marketplace Ministry degree may be the best program for you.
Practical Ministry Experience
Learn how to use your specific vocation for ministry.
Develop a Biblical worldview to prepare for a life of ministry in the marketplace.
Engage in practical ministry for three hours each week under supervision.
Cap off your program with a four-month supervised internship in a setting that best allows you to prepare yourself to become a marketplace minister.
You will be awarded one year of credit for a certificate or diploma from a recognized institution, career, or community college, allowing you to step sooner into your ministry in the marketplace.
Core Courses
Marketplace Ministry
BA Ministry core requirements
Chat with a Professor  Apply Now
Additional courses and course descriptions can be found in our catalogue.
Do all things unto the Lord