We are excited that you are interested in attending Kingswood University! Follow the simple steps below to submit your application and start the process of enrolment at Kingswood.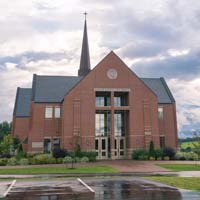 Undergraduate Application
How to Apply:
1. APPLY
Fill out the Undergraduate Application
2. TRANSCRIPT
Request your high school, GED record, or college transcript be sent from your current/previous institution.
3. PASTOR'S REFERENCE
Send a Link to My Pastor to fill out the online reference form
Graduate Application
How to Apply:
1. APPLY
Fill out the MAPT Application.
2. TRANSCRIPTS
Request a copy of your past and current post-secondary and/or graduate-level transcripts be sent to us. If you are currently enrolled in a post-secondary or graduate school, please send your current transcript indicating your enrolment. An official transcript certifying completion will be required for final enrolment.
3. STATEMENT OF PURPOSE
You are required to submit a 1-2-page Statement of Purpose, explaining your spiritual journey to date and why you hope to pursue the MAPT degree at Kingswood University. Please submit this document by email, fax, or mail.
4. MINISTRY
A requirement of the MAPT program is involvement in an appropriate ministry for a minimum of 20 hours per week. A consent form, signed by a designated on-site ministry supervisor, will be required. Please fill out the MAPT Ministry Placement Form.
5. ACCEPTANCE
Once we have received all of the above documents, you will be considered for acceptance. We will be in contact with your regarding further details.
6. PAYMENT
After initial acceptance, a one-time $100 tuition deposit must be submitted before you can be registered for class. Upon enrolment, this fee will be applied to your student account. Payment in full for the semester is due before the start of the first class.
Contact Information
Mailing address:
Kingswood University
Enrolment Department
26 Western Street, Box 5125
Sussex, NB E4E 5L2, Canada
Email: enrolment@kingswood.edu
Phone: 1.888.432.4422 | 506.432.4422
Fax: 506.432.4442
Early Enrolment Application
Be still and know that I am God