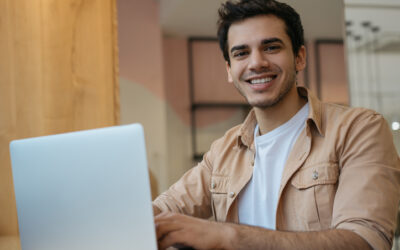 With dedication, resolve and purpose, it's more than feasible to launch your career in vocational ministry from the comfort of your own home. At Kingswood University, our online undergraduate programs make it possible for students to answer their call into ministry...
read more
Featured Stories • A Word from the President • Making A Difference -  Pete & Ginnie Benson • Church in the Digital Era • A Year Like No Other • He Boldly Went Where Many Won't Go -  Gary Hicks • Rising Above the Anxiety of the Technical Era...
Foxhole Prayer Thirty Years Later "If you get me out of this, I'll do whatever you want me to do."  That was the prayer Greg Mann prayed 28 years ago.  He had found himself in a spot of trouble and did what many of us tend to do, he negotiated with God.  Little did...
Celebrating Ivan Graham's Retirement Little did anyone realize the wide-ranging impact of President Mitchell's decision more than 40 years ago.  It was January of 1979 when Ivan Graham and his wife, Debbie, moved with their family from Nova Scotia to begin his...
One Million Dollar Endowment to provide $40,000 in Annual Scholarships Last October, Kingswood lost a very special friend when Mrs. Jean Irving went home to be with her Lord.  In March, her family presented the university with a cheque for $1,000,000 to establish a...