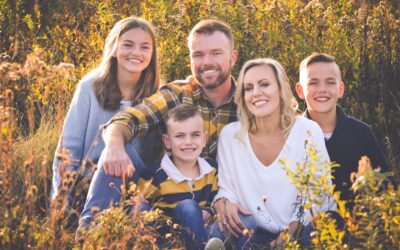 Brent, tell us about yourself, your family and your current ministry. My name is Brent Ingersoll. I have lived my entire life in Atlantic Canada, and for the last 16 years I have had the privilege of serving at Kings Church based in Quispamsis, New Brunswick. My wife,...
read more
One Million Dollar Endowment to provide $40,000 in Annual Scholarships Last October, Kingswood lost a very special friend when Mrs. Jean Irving went home to be with her Lord.  In March, her family presented the university with a cheque for $1,000,000 to establish a...
Recent events in the United States and Canada have once again raised the ugly specter of racism, antagonism by one race against another based on the belief that that race is inferior, and therefore doesn't deserve to be treated fairly and equitably. Such horrific...
Featured Stories • A Word from the President • Stepping Out of the Boat: Dealing With A Pandemic Storm • The Lasting Legacy of Mrs. Jean Irving: One Million Dollar Endowment • Academic Excellence: Celebrating Dr. Ken Gavel's Retirement • Introducing Our New Faculty...
Kingswood and Prairie College (Three Hills, Alberta) have entered an agreement which will help students from the eastern part of the country earn an A.A. degree in Mission Aviation. Students will complete the first 8 months of the 24-month program taking Kingswood...