Newfoundland & Labrador
Come visit one of the most beautiful provinces in all of Canada! Newfoundland is home to a vibrant, colourful, tightly-knit community of people who affectionately call their island home "The Rock." Immerse yourself in a unique culture showcasing delicious cuisine, lively music of the sea, stunning landscapes, brightly painted structures, and picturesque ocean views.
COLOUR. CULTURE. CUISINE. COMMUNITY.
All inclusive 11 Day (12 Night) Tour through Newfoundland and Labrador includes stops in:
St. John's
Gros Morne National Park
L'Anse aux Meadows National Historic Site
Port au Choix National Historic Site
Red Bay National Historic Site, Labrador
Arches Provincial Park
The Tablelands
The cost is $3,495 per person (Canadian funds), double occupancy.
Early Bird Price: Register by March 1, 2023 to save $100 per person.
$500 deposit fully refundable until April 15, 2023. All fees must be paid in full by April 15.
THE TOUR ITINERARY
June 16-26, 2023
Day 1 – Welcome at the Quality Inn Halifax Airport in time for opening dinner at 6 PM – meet the group and hear a bit about Newfoundland from a Newfoundlander.  Shuttle is provided from the airport by the hotel.
Day 2 – After breakfast, we are off to the airport for our flight to St. John's, Newfoundland, Canada's oldest city, and the most easterly city in North America.  A visit to Signal Hill overlooking the St. John's harbour and the Atlantic Ocean will take your breath away.   
Day 3 – We'll join the congregation at Solid Rock Wesleyan Church for Sunday morning worship.  After lunch, we will explore the city of St. John's and hear about the rich history in this old city full of character and charisma.  St. John's boasts the perfect combination of big-city luxury and small-town charm. 
Day 4 – We pay a visit to Newfoundland's oldest surviving lighthouse at Cape Spear, the most easterly point in North America, explore the charming village of Petty Harbour for lunch, and take a Puffin & Whale Watch Tour in Witless Bay.  Newfoundland is one of the few places in the world to receive simultaneous visits from whales, puffins, and icebergs, as the whales and birds migrate north, and the icebergs are moving south.  It's called triple play and chances are good we will see all three in June!
Day 5 – We leave St. John's headed to the western coast of Newfoundland.  On the way we'll visit the town of Gander, where almost 6,700 passengers were stranded over five days after the events of 9/11/01 closed air traffic to the US.  This little airport landed 38 large planes and the people of Gander and surrounding communities welcomed them with open arms.     
Day 6 – After breakfast, a 45-minute walk will take us to our boat ride on Western Brook Pond, a huge glacier-carved fjord where the walls stand 2,000 feet tall in some places with waterfalls streaming from the high country into the pond.  Western Brook Pond is in Gros Morne National Park, named a World Heritage Site by the United Nations Educational, Scientific, and Cultural Organization (UNESCO).  After lunch, we'll drive up the coast to St. Anthony, the most northern tip of Newfoundland.
Day 7 – We visit the Grenfell properties to learn how Dr. Wilfred Grenfell, a medical missionary from England, spent his life helping the people of this isolated area with medical, social and spiritual needs. 
We will also visit L'Anse aux Meadows, the site of the only verifiable Viking Settlement in North America, and the oldest attempt by Europeans to establish themselves in the New World dating back to the 11th century, nearly 500 years before Christopher Columbus set sail.  This site was the first cultural site in Canada to become a World Heritage Site.
Day 8 – At Port au Choix National Historic Site, we discover the culture and economy of the ancient peoples who journeyed through this special landscape over 5,500 years of habitation by groups including Dorset, Palaeoeskimo, and Maritime Archaic, Groswater and Recent Indians.  We'll also visit the Point Riche Lighthouse, one of the most picturesque lighthouses in Newfoundland. 
Day 9 – After breakfast, we drive to St. Barbe and take a 90-minute ferry ride to Quebec and then a drive to Red Bay, Labrador, the site of the earliest and largest European whaling station ever found in North America. Beginning in the 16th century, Basque whalers would set up summer quarters and hunt whales to be transported to the whaling station where blubber was processed to produce oil to light the lamps of Europe.  An Interpretive Centre portrays the life of a whaler, and we will see a preserved chaloupe, the small boat from which the men hunted.  Lodging this evening is at the Northern Lights Inn in Labrador. 
Day 10 – After visiting more sites in Labrador including Point Amour Lighthouse, standing tall amid limestone cliffs off the south coast of Labrador, we will cross the ferry once again to mainland Newfoundland and make our way down the coast. We will visit the Limestone arches in Arches Provincial Park, a natural rock archway created by tidal action, and on to Shallow Bay Motel in Cow Head. Take some time for a walk on the Cow Head beach that stretches for miles, or rest before dinner.
Day 11 – After breakfast we're back on the bus headed to Woody Point to visit The Tablelands in the southern part of Gros Morne National Park.  Guides will help us understand the effects of the earth's mantle being pushed upward as two continents collided.  We can walk over the ancient sea floor and preserved ocean landscapes with it's glacial carved valleys and unique vegetation.   After our visit to The Tablelands, we drive to Deer Lake for our return flight to Halifax.  Lodging once again at the Quality Inn Halifax Airport.
Day 12 – Your Departure from Halifax as scheduled, with shuttle provided by the hotel.
CONTACT
THANKS FOR CHECKING US OUT!
If you have any questions, please use one of the contact methods below.
506.432.4411
PO Box 5125, Sussex, NB E4E 5L2
GALLERY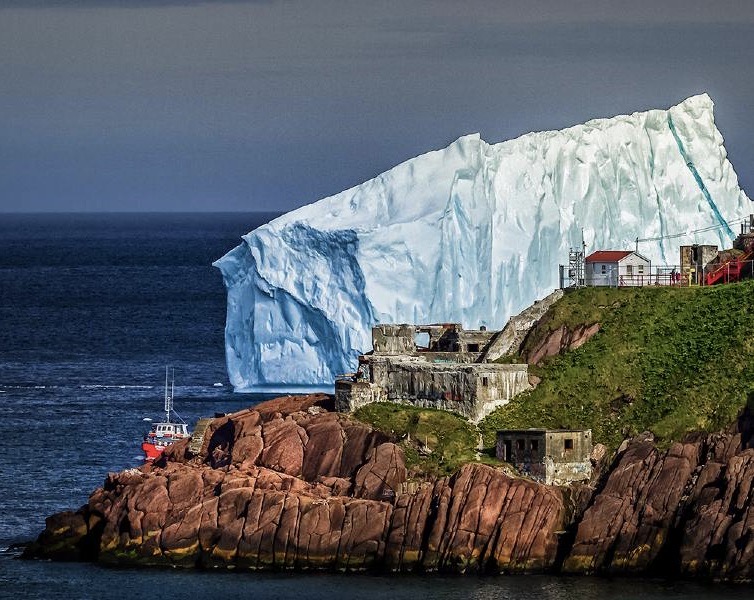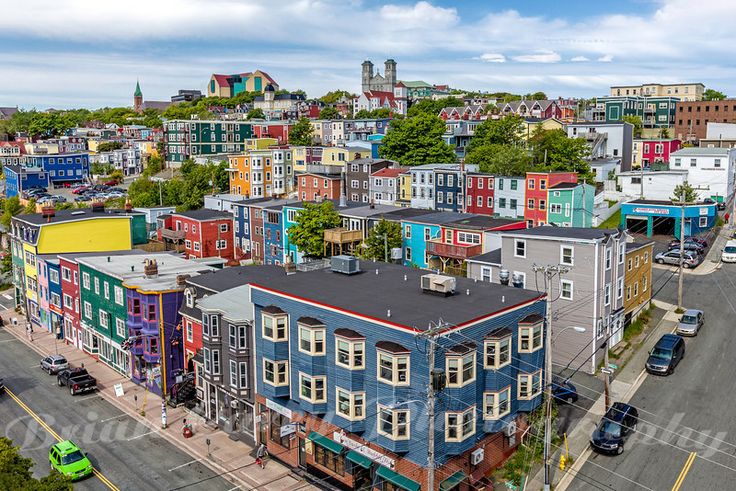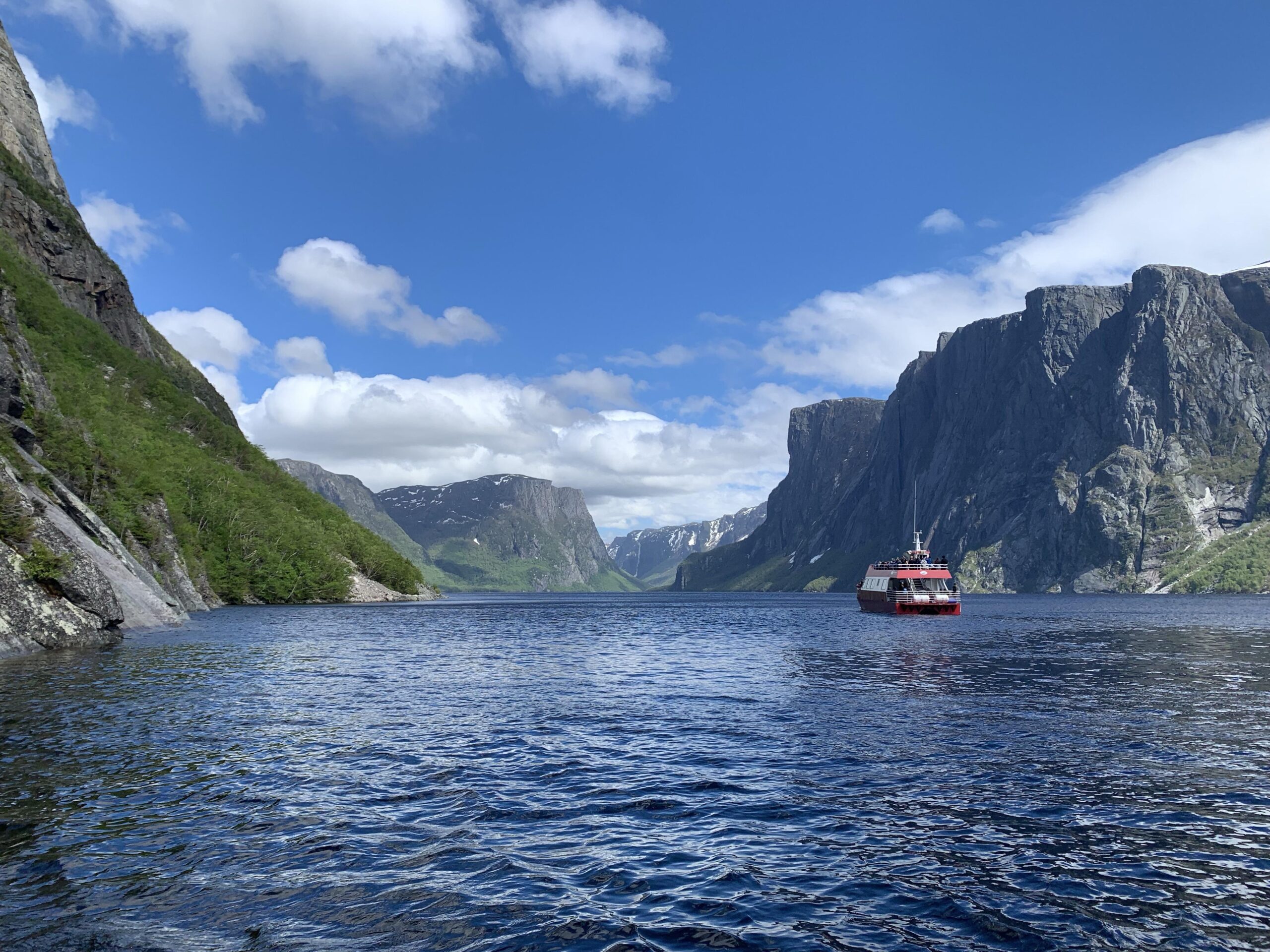 ​