Turkey Trip|
March 4-15, 2024
12-Days Exploring the Biblical and Cultural Riches of Turkey
The cost is $3748 USD per person, double occupancy.
This includes round trip airfare from Newark, NJ (or Moncton, New Brunswick for an additional $150 USD), 10 nights accommodation, breakfast and dinner daily, airport-hotel transfers, hotel taxes and baggage handling, touring by motorcoach, English-speaking guide, and domestic flight Instanbul-Hatay.
Turkey 2024 Itinerary
Day by Day Itinerary
Day 1: Monday March 4 – NEW YORK OR MONCTON – Depart from a New York area or Moncton gateway to Istanbul Airport. Dinner and breakfast are served on board.
Day 2 – Tuesday, March 5 – ARRIVAL TO ISTANBUL – Transfer to the hotel. Dinner and overnight at the hotel. (D)
Day 3 – Wednesday, March 6 – ISTANBUL / FLIGHT TO HATAY / ANTAKYA – Visit three of the most important sites in Istanbul: Hagia Sophia, the Hippodrome, and the Blue Mosque. In the afternoon, transfer to the airport for a domestic flight to Hatay. After arrival in Hatay, transfer to the hotel. Dinner and overnight at the hotel. (B, D)  
Day 4 – Thursday, March 7 – ANTAKYA / TARSUS / CAPPADOCIA – It was in Antakya (Syrian Antioch) that followers of Jesus were first called Christians (Acts 11:26) and it was from this city that Paul was sent on his first two missionary journeys (Acts 13, 16). We will visit one of the oldest churches in Christendom, St. Peter's Church, as well as several others. We will also visit the nearby Mosaic Museum with vast mosaics and ruins discovered in the area. Next we travel to 4000 year old Tarsus, birthplace of the Apostle Paul. A guide will lead us through the narrow streets on foot. Stop and take a sip of water at St. Paul's well, at the traditional site of his birthplace, then take some quiet time at St. Paul's Church on its perch above the town. Drive to Cappadocia. Dinner and overnight at the hotel. (B, D)
Day 5 – Friday, March 8 – CAPPADOCIA – Tour the open-air museum of Goreme with ancient churches and convents carved out of the soft rock from volcanic deposits, including the Church of Hebilla (Tokali), the Dark Church, and the Church of St. John. Tour the Kaymakli Underground City and enjoy a panoramic tour of valleys and landscapes of unique geological formations. We then proceed to Uchisar Village and Derbent Valley before visiting workshops of carpets and onyx-stones. Dinner and overnight at the hotel. (B, D)
Day 6 – Saturday, March 9 – CAPPADOCIA / KONYA – On route to Konya (biblical Iconium), we visit the Caravanserai of Sultanhani. Paul visited Iconium, capital of the Roman province of Galatia, on his first missionary journey (Acts 14:1-7). We'll visit the Mosque of Alaeddin and the Museum of Mevlana, located in the ancient monastery of the Order of the Dervishes. This is the home of the whirling dervishes and the burial site of Rumi, a Persian Sufi mystic. Dinner and overnight at the hotel. (B, D)
Day 7 – Sunday, March 10, – KONYA / LYSTRA / DERBE / ANTALYA – Travel to Lystra and Derbe, visited by Paul on his first and second missionary journeys (Acts 14:18-20; 16:1-3), and home to Timothy. The small town of Derbe, also in Roman Galatia, is located about 30 miles from Lystra. We then drive to Antalya, chief port of Pamphylia. Dinner and overnight at the hotel. (B, D)
Day 8 – Monday, March 11 – ANTALYA / PISIDIAN ANTIOCH / COLOSSAE / LAODICEA / PAMUKKALE – Departure to Yalvac, known in antiquity as Pisidian Antioch, visited by Paul on his first missionary journey and where he delivered his first recorded sermon (Acts 13:13-52). We then travel to Colossae, to which Paul sent his letter to the Colossians. Much of the town has fallen into obscurity, although we can still see traces of the theatre, necropolis, and the church. Nearby is Aphrodisias, a city of marble known as the center of the worship of the pagan goddess, Aphrodite. Not far away is Laodicea, one of the seven churches of Revelation (Rev. 3:14-22). We will see all seven of the locations before our trip is over. The Laodiceans were chastised for being lukewarm. Among the widely scattered ruins, we can see the stadium and columned streets, and in the distance, Pamukkale. Dinner and overnight at the hotel. (B, D)
Day 9 – Tuesday, March 12 – HIERAPOLIS / PAMUKKALE – Hierapolis, mentioned by Paul in Colossians 4:13, is blessed with hot mineral springs and some of the best-preserved Roman ruins in Asia Minor (western Turkey). We'll see the impressive amphitheatre with seats still in perfect condition, as well as the city gates, column-lined streets, and arches. Today the area is known as Pamukkale, meaning "cotton castle," for the limestone-laden hot springs which cascade from one white-edged terrace pool to the next. Dinner and overnight at the hotel. (B, D)
Day 10 – Wednesday, March 13 – EPHESUS / SARDIS / PHILADELPHIA / IZMIR – Ephesus was the fourth largest city in the Roman empire and an important site for Christianity for centuries. Paul spent quite a bit of time here, but the city is also associated with the Apostle John, is one of the seven churches of Revelation (Rev. 2:1-7) and was the site of three church councils in early Christianity. You will be impressed by the Temple of Artemis, massive theatre, library façade, commercial agora, and much more. We then visit Izmir, known in the NT period as Smyrna, another one of the seven churches (Rev. 2:8-11). We will see the Agora, the colonnaded commercial center. We then travel to Sart (biblical Sardis), another of the seven churches (Rev. 3:1-6). You'll be impressed by the massive scale of the Temple of Artemis, the white marble Royal Road, the gymnasium, and the synagogue. Next comes Philadelphia, another of the seven churches (Rev. 3:7-13). Little is left of ancient ruins, although we'll be able to see an ancient wall and the remains of a Byzantine Basilica. Back to Izmir for dinner and overnight at the hotel. (B, D)
Day 11 – Thursday, March 14 – IZMIR / THYATIRA / PERGAMON / ISTANBUL – Depart for Thyatira, once a busy trading center famous for its dying of purple cloth. Originally home of Lydia, Paul's hostess in Philippi (Acts 16:14), Thyatira is also one of the seven churches (Rev. 2:18-29). Pergamon (biblical Pergamum), another of the seven churches (Rev. 2:12-17), offers very impressive ruins, especially its acropolis, rising 1000 feet above the town. Here you will pass through the Royal gates, see the foundations of the Temple of Zeus, the Temple of Athena, and the ruins of the library which once held 200,000 parchment volumes. We will also see the remains of the Temple of Trajan, the Grand Theatre, the Gymnasium, and the Asklepion. Dinner and overnight at the hotel. (B, D)
Day 12 – March 15, 2024 – DEPARTURE FROM ISTANBUL – Breakfast at the hotel and transfer to the airport for your trip home, having experienced the biblical and cultural richness of Turkey. (B)
* (B,L,D) = Breakfast, Lunch, Dinner
Frequently Asked Questions
How much money should I bring?
This is entirely up to you, but you will have few in-country expenses for this trip (e.g. lunch, souvenirs). We recommend purchasing items with local currency or a major credit card.  You may be able to pay with US dollars at some places, but you will not get a good exchange rate.  We don't recommend traveler's checks. Credit cards are best for larger purchases.  You'll pay a small fee, but it is worth it for the convenience.  As for which credit cards, Visa and MasterCard are your best options; we have found fewer establishments accept Discover or American Express.  You may want to let your bank know you will be traveling in Turkey. Don't worry about getting Turkish currency before you leave home.  It's better to wait until you arrive.
Where is the best place to get local currency?
Sometime after arriving in Turkey, plan to obtain Turkish Lira currency for incidental purchases.  Currently, the exchange rate is $1 USD = 18.60 TRY The best place to exchange currency is at an ATM using your debit card.  You will pay a service charge, but it will probably be lower than what you would pay at a bank or a currency exchange shop.  These might advertise "no commission," but you will get a less favorable exchange rate. ATMs in Turkey don't allow PIN codes with more than four digits.  If yours has more than four, change it before you leave home.  As a security measure, your bank may limit how much you can extract each day.  You can ask your bank to raise that daily amount.
What do things cost?
At the current exchange rate, you can buy a cup of Starbuck's coffee for between 6 and 15 TRY. A small bottle of water will cost about 5 TRY ($.50 USD) and a small can of soda 8 TRY ($.75 USD).
What will the weather be like?
Expect daily temperatures to average between 9°C and 19°C (48-66°F). We may also get some rain.
What clothes should I pack?
Bring long pants and long-sleeved shirts.  You will probably also be glad for a sweater.  A light jacket and umbrella will be helpful, in the event of rain. Holy sites require modest dress, which means no bare knees or shoulders.
How safe is it?
Any travel brings risks but we've found Turkey to be very safe. Our itinerary avoids dangerous parts of the country.  Non-violent crime (e.g. pickpocketing) does happen, but common sense is your best defense.  We use a money/passport pouch that is hidden under our clothing since our passports will need to be with us at all times.
What are we going to see?
We've prepared a day-to-day itinerary which you can find on our website and Facebook page.
What is the biblical significance for the sights we'll see?
We've included biblical references for each of the sights on the day-to-day itinerary located on the Facebook page.
How should I prepare myself?
We suggest familiarizing yourself with the day-to-day itinerary located on the Facebook page. You can also check out the following websites:
https://travel.gc.ca/destinations/turkiye
https://travel.state.gov/content/travel/en/international-travel/International-Travel-Country-Information-Pages/Turkey.html
How long is the flight from North America to Israel?
The flight from the New York City area to Istanbul should be about 11 hours.  Those traveling from Canada will have a longer flight, depending on their departure airport.
Other than clothing, what else should we pack?
We recommend bringing your Bible, a small notebook, and your camera.  Make sure you pack your prescription medicines in your carry-on.  It is also important that you bring comfortable walking shoes. You will be glad you brought a hat, sunglasses, and sunscreen.  Bring credit cards and your debit card for in-country purchases along with a money/passport pouch.  Consider packing headphones for in-flight entertainment or be prepared to buy them in flight.  Also consider bringing a portable charger for your cell phone so you don't lose charge mid-way through the day.
What about cellular service?
You should check with your cellular provider about international options.
Will we have internet access?
Most hotels have wi-fi, though some might charge.  You can also find internet in cafes, in some urban areas, and in the airport.
Will I need a special adapter for my electrical devices?
Turkey operates on a 230V supply voltage and 50Hz. There are two associated plug types, types C and F. Plug type C is the plug which has two round pins and plug type F is the plug which has two round pins with two earth clips on the side. These may be purchased on Amazon.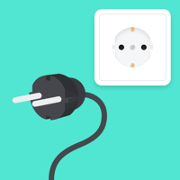 Do I need a passport and visa to visit from the USA or Canada?
In addition to a passport that is valid for more than six months after your travel dates, you must have a Turkish e-visa valid for 180 days, and you must apply for this visa at least 48 hours before travel begins.   To obtain your e-visa, go to https://www.visagov.com/en . Choose Turkey as the country you are travelling to, and follow the links.  There is a charge of $79 to obtain this visa.
You should keep these documents with you at all times.
Is it safe to drink the tap water?
Yes, tap water is potable.  You may want to bring a refillable water bottle.
What if I forget to bring something?
Turkey is a very modern country where you can purchase just about anything you might need.
What are the best souvenirs?
You will find this is a great place to purchase ceramics, rugs and carpets, and fabrics such as scarves.
What is the time difference?
During our trip, Turkey will be eight hours ahead of New York City and Montreal.
When are payments due?
Register by June 4, 2023 for $100 discount​
Register by September 4, 2023 for $50 discount
Final payment is due 60 days from the beginning of the tour – January 4, 2023.
If booking within 60 days of tour, a late fee of $50 is assessed, and final payment is due at the time of booking.
What about my airline tickets?
All documents and tickets are issued within three weeks of departure.  All payments must be received prior to issuing of tickets. Our tour cost covers departures from Newark, NJ.  Tickets from Moncton, NB are an additional $150 USD.  You will need to arrange your own travel to and from Newark or Moncton although these flights may be purchased through Journeys Unlimited.  If you are making your own arrangements to fly to Newark, your flight must arrive at least four hours prior to our flight to Istanbul.  Before booking connecting flights, give Debbie a call at 888-432-4444 to confirm final details.
What should I take for luggage?
We recommend that you take along no more than one suitcase per person with a maximum weight of 50 pounds, plus one carry on with maximum dimensions of 9" x 14" x 22".  Airlines also have their own baggage restrictions; please check with the air carrier prior to your departure.
Should I purchase travel insurance?
Travel insurance is available through Journeys Unlimited for US travelers and must be purchased within seven days of your booking and deposit. We suggest that Canadian travelers purchase travel insurance through their preferred provider.
What is the land-only price?
If you want to obtain your own flights, the cost of the trip is $2,098 USD.
What if I have other questions?
Call Debbie at 888-432-4444.
Testimonials
"What we liked most about this trip was sharing this amazing experience with a fantastic group of new friends.  The history and information shared by Steve, Joel and Gabriella, our guide, was top notch and really enhanced every site we visited, very meaningful.  Lots of fun too!"
"Seeing in person what I have read and preached about for so many years and hearing Dr. Lennox and Pastor Joel share was so enriching to me."
"We loved seeing the land, learning the history, experiencing the archeology, and the wonderful fellowship!"
"Scripture was read at most of the places we visited.  This made the places come alive to me."
"History and pulling it back to the Bible – outstanding."
​
Gallery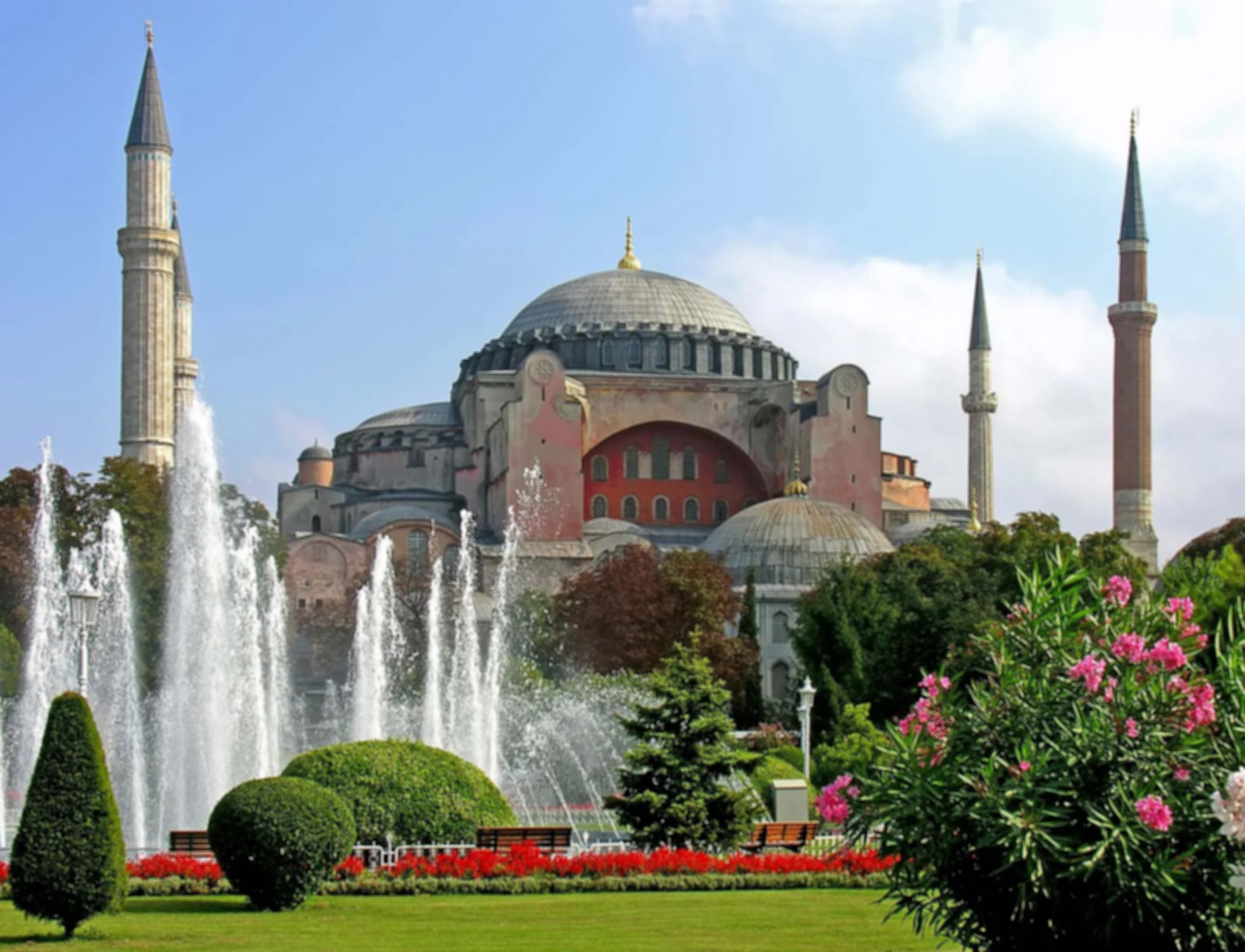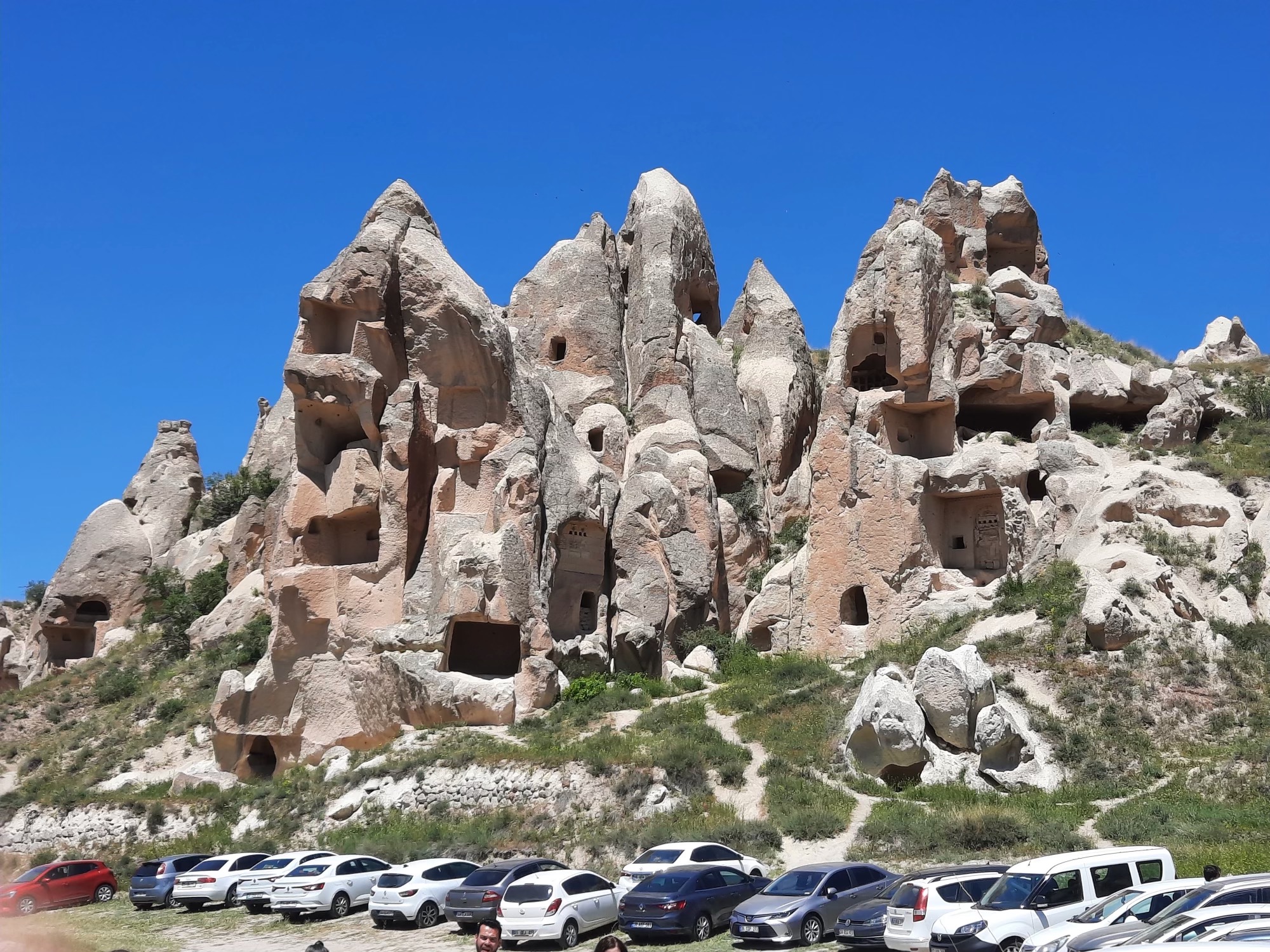 '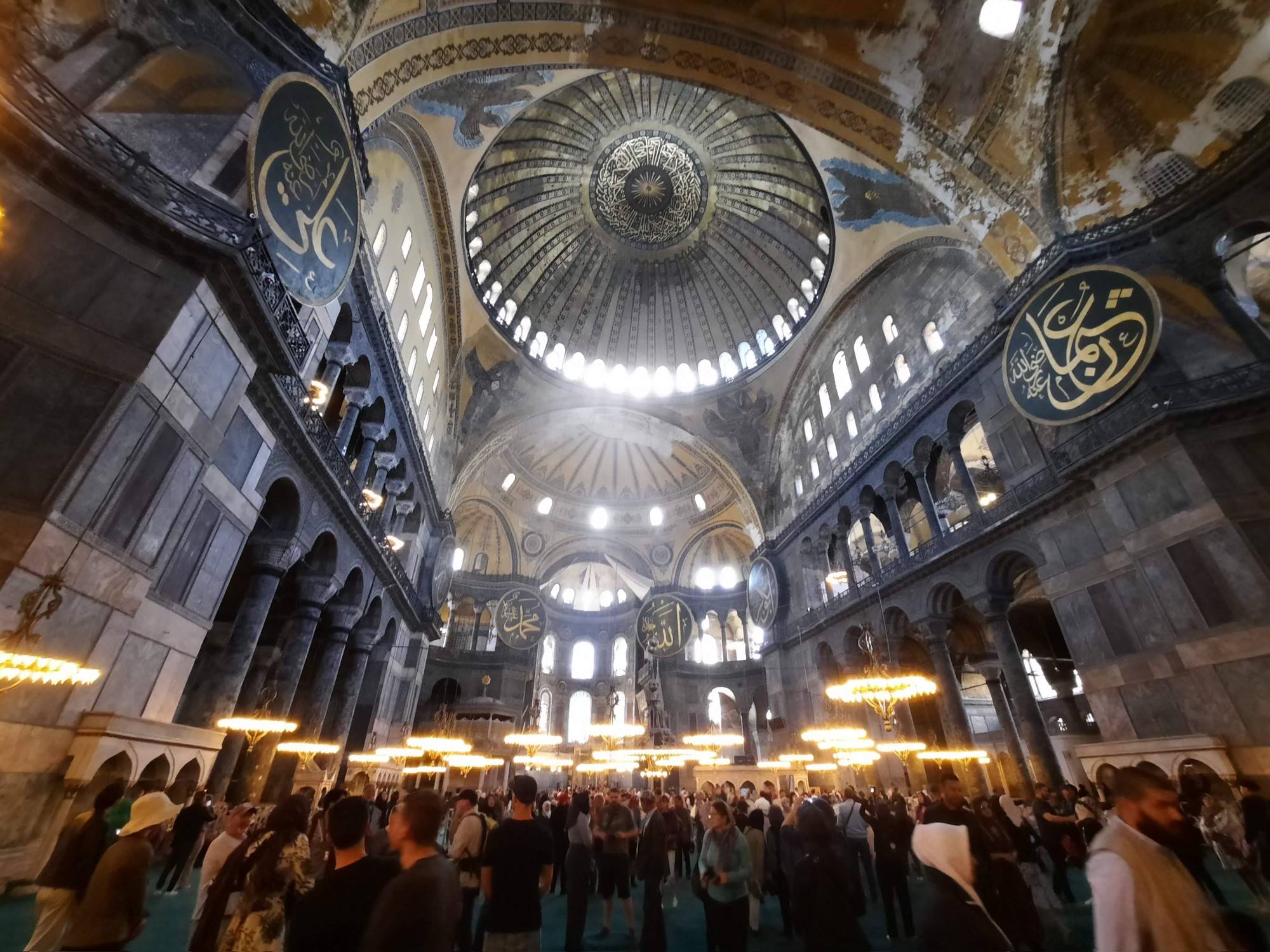 '
'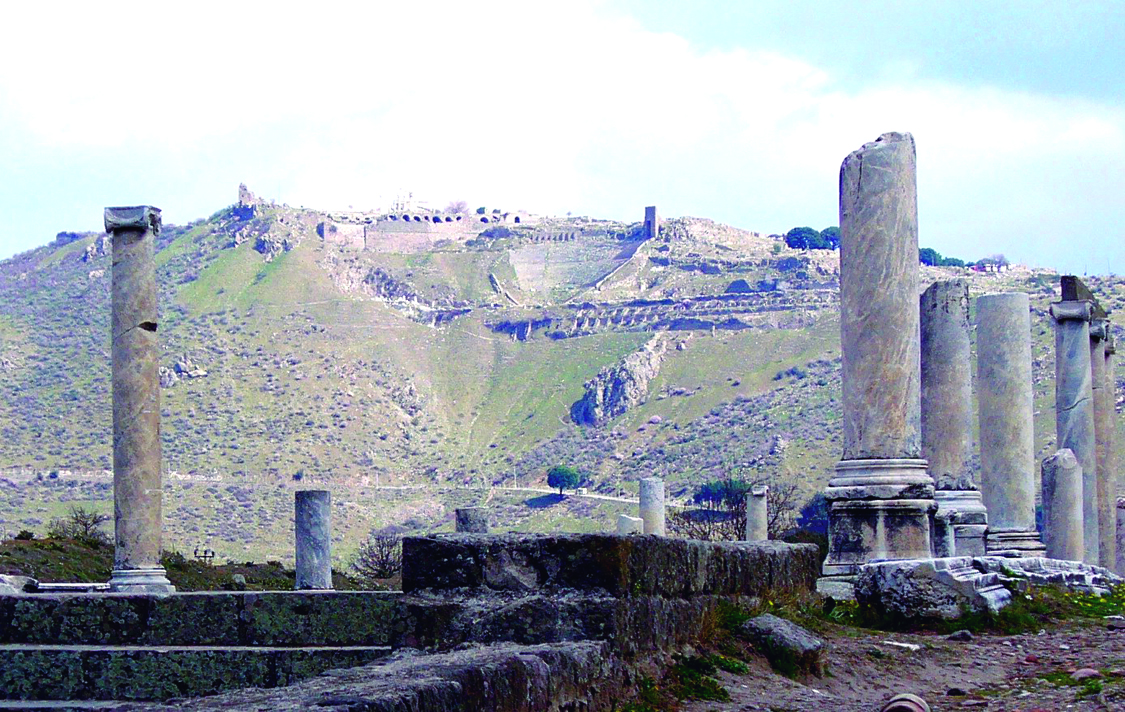 '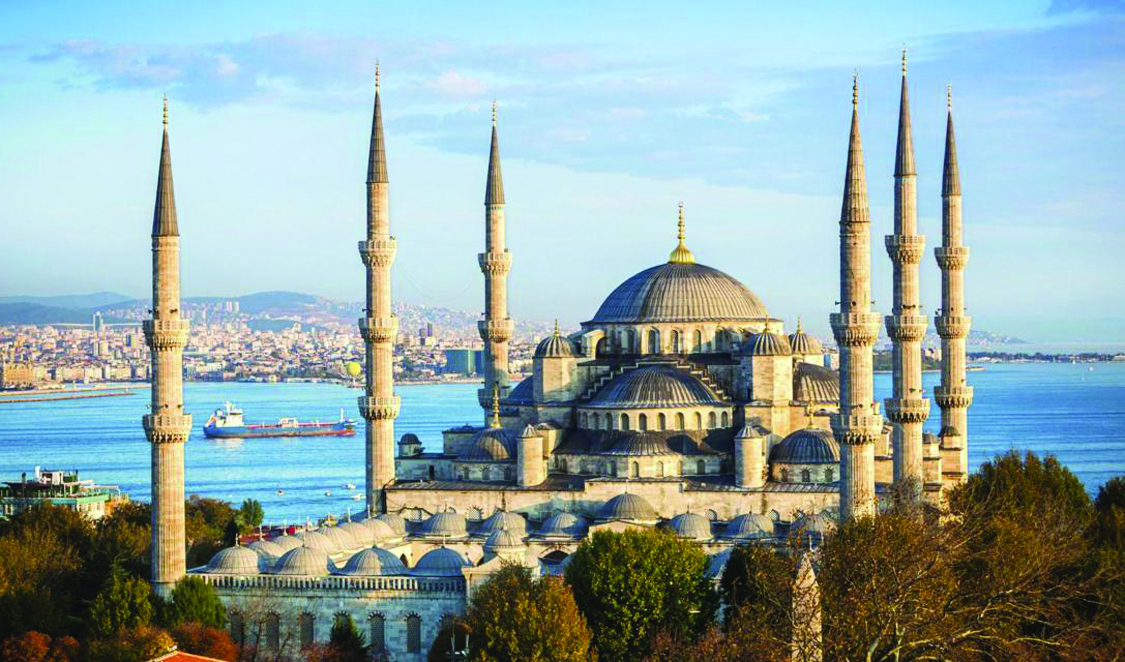 '