Welcome to our Virtual Campus Tour
What matters most to you? Let's chat!
What matters most to you matters to us. Our KU Enrolment Counsellors want to hear how God is leading you and what you are most passionate about as you consider a life of purpose. They'll answer your questions, help you determine your options, and pray with you about next steps. No pressure, no commitment – just a conversation with someone who understands that preparing for what matters most really matters.
In addition to our Evangelism, Compassion, and Social Justice program, we also offer a number of other degree programs, including:
| | | |
| --- | --- | --- |
| | Children & Family Ministry | |
| | | |
[gravityform id="2" title="false" description="false" ajax="true"]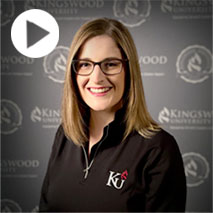 Lindsey Budovitch
| Enrolment Counsellor
I'm a Christian Counselling alumna of Kingwood and I'm currently pursuing my graduate studies in Counselling. I'm passionate about journeying alongside others and investing in developing deeper relationships that value people. This passion was further fueled when my missions team went to serve in Malawi, Africa, where I tangibly learned the value of community. My heart is simply to journey with you as you discover and discern God's plan for your life.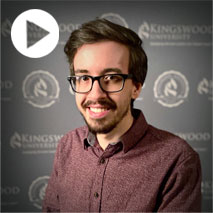 Zach Painter
| Enrolment Counsellor
My number one passion in life has always been to help develop the next generation of leaders. This calling, partnered with my love of summer camp ministry, led me to study Youth Ministry at Kingswood. After graduating, I spent several years serving in full-time camp ministry roles where I further learned the importance of servant leadership and always learning. I'm so glad that life has led me back to Kingswood, where I can help others realize the call that God has put on their life
Get your copy of the course outline
[gravityform id="3" title="false" description="false" ajax="true"]