What is Encounter?
Encounter is a dynamic high school youth event held every fall in November. Our goal at Kingswood is to help you prepare for what matters most, and this high-energy, impactful weekend is designed to do just that! It is filled with activities and events that will introduce you to the Kingswood community, engage you in worship through music and the Word, and challenge you to explore the call God has placed on your life.
Schedule
Friday, November 3

5:00pm Registration Opens
6:30pm Pre-show Rally
7:00pm Evening Rally
9:00pm Canteen/Snack
9:30pm Evening Activities – Live Game Show/Coffee House
10:30pm Travel to off-site accommodations

Saturday, November 4                   

8:00am Breakfast                                      10:00am Morning Rally
11:45am Youth Pastor's Luncheon
12:00pm Lunch
1:30pm Afternoon Activities
5:00pm Supper
6:30pm Evening Rally
Speaker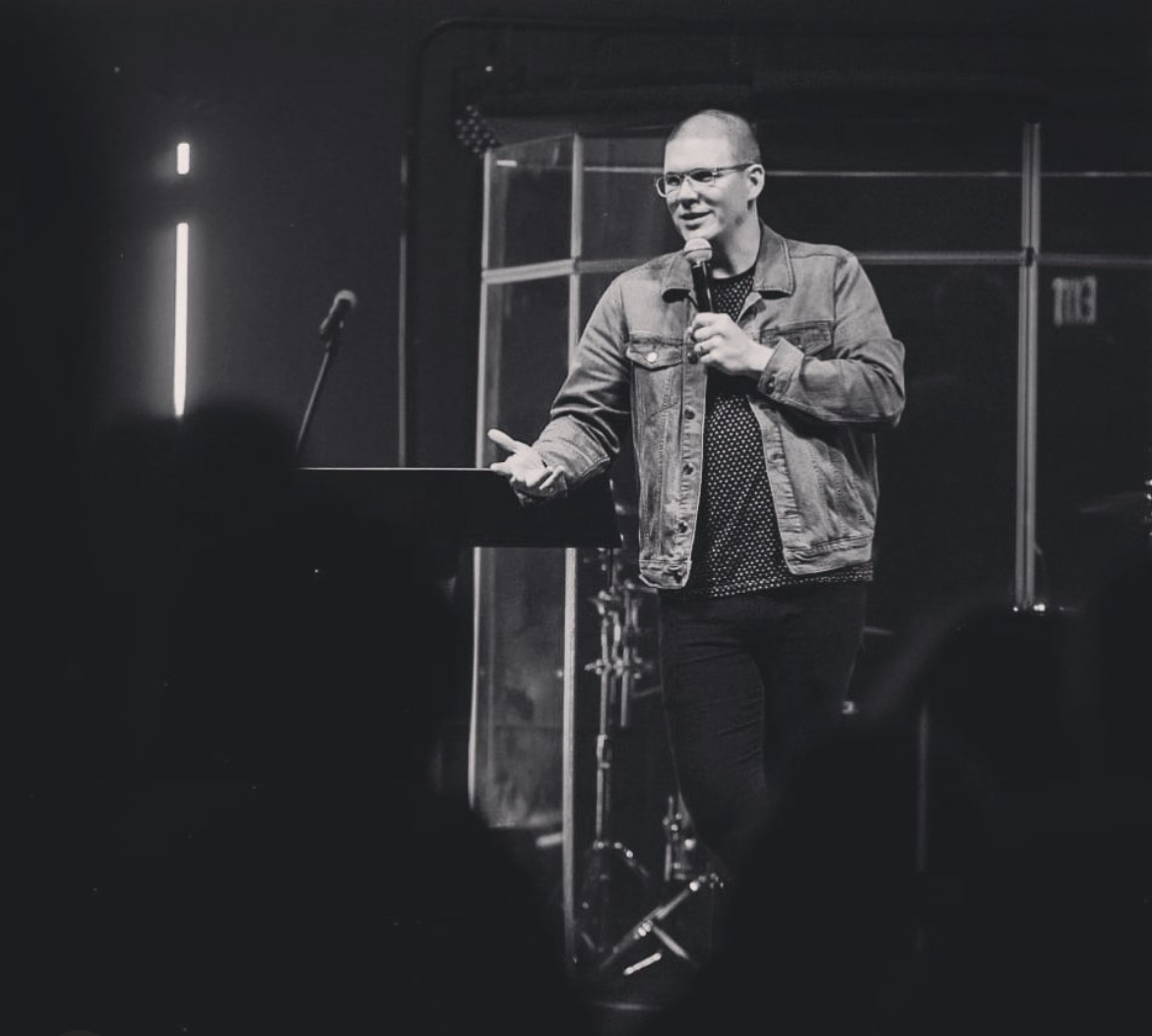 Zach Coffin
Rev. Zach Coffin is a dynamic preacher full of passion to see the Church walk in the power of the Holy Spirit. Preaching since age 16 and pastoring since age 19, Zach has led various roles in children's, youth, and next-gen ministries across churches of all sizes.
Most recently, Zach served as the Director of Next Generation Ministries at The Wesleyan Church World Headquarters. With dual bachelor's degrees in Christian Ministry and Christian Education from Indiana Wesleyan University, plus a master's in Pastoral Theology from Kingswood University, Zach seamlessly blends profound theological depth with a zeal for spiritual revival. In 2022, he received Indiana Wesleyan University's "Distinguished Alumni Award" for his influential work with the next generation. Zach, his wife Becca, and two daughters have spent the last year in an RV traversing the country, sharing the transformative message of a presence-driven life and ministry. They love serving churches, praying over people, and training the next generation and pastors. Connect more at:
Accommodations
We are pleased to be able to provide limited on-campus accommodations to groups. We will also be resourcing additional off-site accommodation options to assist with making this event as affordable as possible. Information will be updated here as it becomes available.
Registration
Group Registration
To register your group, please fill out the form below. Once your group registration has been processed, you will receive a link for each student to fill in their individual registration form. You are welcome to collect their information and fill it out on their behalf or send each student the link to fill in themselves. Looking for Individual Registration instead?
Individual Registration
If you are not coming with a youth group and will be attending as an individual without a chaperone, please fill out the following Individual Registration Form.  Looking for Group Registration instead?
Take a virtual tour or

schedule a visit
See what the campus and life here at Kingswood has to offer!