Flexible Ministry Education
Kingswood University is here to serve you as you strive to reach your ministry education goals. Whether you are looking for certificate, undergraduate, or graduate level education, we have a delivery model that will accommodate the demands of your family, work, and life.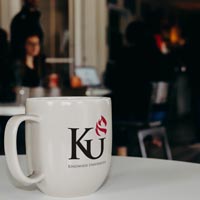 Prepare for Effective Ministry Through Certificate-level Courses
We offer a large selection of non-credit courses through three distinct delivery options: self-paced, virtual classroom, or mentored cohort courses. These courses are open to any individual in pursuit of Christian higher education and also meet the academic requirements for licensing and credentialing in The Wesleyan Church. Contact us to start the conversation about how we can partner with you to meet your ministry training goals.
Explore our Certificate-level Program:
Be still and know that I am God