Although many would have us believe that the word 'church' is only used in the Bible in the context of and to describe the universal body of believers, the fact is the Bible REPEATEDLY uses the word 'church' to describe specific, individual and distinct locations/places where small groups of Christians meet regularly for worship, etc. (Acts 16:5; Rom. 16:16; 1 Cor. 16:19; 7:17; 14:34-3; Phil.4:15; Col.4:16; Rev. 1:4; 3:1, 7, 14, etc.).
It seems to me that there is an endless array of articles written concerning why the church is bad, ineffective, irrelevant, hopelessly outdated, problematic, hurtful and misery inducing.
My heart winches every time I read these articles. I am saddened by the multitude of articles published which point out the flaws, failures and weakness' of Christ's local church … and so few articles which highlight the wonder and beauty and benefit of Christ's church.
Thus … it is in the context of local churches that I write: WHY I LOVE CHRIST's LOCAL CHURCH.
For me, the local church is the place where …
a. before I was born, my dad first came to surrender his life to Christ. That event profoundly impacted my life.
b. my mom came to know and love Jesus, and develop her passion for the word & heart for service to others.
c. parents met each other (youth group), fell in love, and eventually married.
d. I was dedicated to God as an infant by my loving parents.
e. I saw my grandparents passionately, cheerfully, faithfully serving to advance the cause of Christ (they served in just  about every lay ministry opportunity they could and often invited poor or lonely people home for meals after church).
f. I came to know and love Jesus, and surrender my life to Christ at an altar of prayer (age 5, I distinctly remember going to the altar to pray and ask for God's forgiveness).
g. I found and consumed age-appropriate Christian literature (church library) that awakened my love for reading and learning (i.e. Danny Orlis books).
h. I first discovered and used my God-given musical abilities to glorify God (little boy, first time playing the piano in public – "Jesus loves me", in the children's church program).
I. I was first affirmed and invited to use my musical abilities to minister to others (my first invitations to play, sing and travel in Christian bands).
j. I established some of my longest, best and most enduring and meaningful friendships.
k. I came to understand that the Family of God is much bigger than any one local church ( our church hosting inter-church events, and I dated, and served with people from other churches) and discovering that many of the differences in the family of God are issues of preferences, usually not substantive doctrinal differences.
l.  I first came to know my future wife (Youth Christmas banquet, 1972?).
m. I took my then girlfriend (Helen) on dates to youth group, and safe-wholesome church sponsored activities/events
n. Helen and I said "I do" … and meant it, for life.
o. I saw, as I grew up, modeled in older believers, a similar love for Christ, His church, His mission and His word (primarily the friends of my parents, and some men and women who were a bit older than I was – like Alan Thompson & Les Jewell, etc.).
p. I received support, mentoring and encouragement from older believers who took a personal interest in my personal well-being as a young man of God (older teens who invited me out to join them in wholesome activities).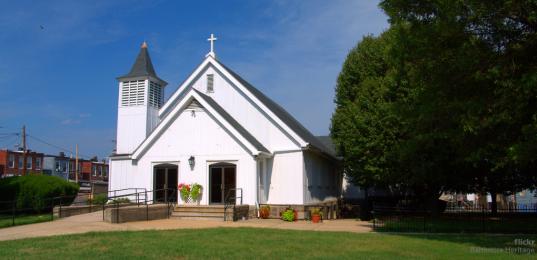 q. I was taught to memorize Scripture and love the Bible (Sunday school and mid. week children's programs), and discovered there were real answers to the questions I had about the faith.
r. I was challenged in a mid. week children's program to see the connection between everyday living, and Christian values and work ethics.
s. I first heard that God could and does purify/sanctify our hearts from the bent to sin AND first experienced that reality in my own life.
t. I first heard of Christian higher education … a place called "Bethany Bible College/Kingswood University"
and receive financial support and encouragement to attend.
u. I first learned I had a gift of teaching/preaching, leadership, and a pastor's heart… and was given an opportunity to first use those gifts and passions.
v. I first began to invest in the next generation.
w. I first saw God's love and concern for the poor and underprivileged being lived-out and expressed in practical & helpful ways.
x. I first testified to my sense of God's call on my life and received heart-felt encouragement to pursue with all passion, God's call to become a pastor.
y. people knew me well enough to pray for me, and speak wisely into my life.
z. I came to know about Christian camping (Silver Lake campgrounds/cottage life, etc.), the place God did His first physical miracle in my life.
aa. I went to say my tearful final farewells to the heroes of my life (funerals for my grandparents and mom, etc.) and learned it was safe to cry and lean heavily on those who cared about my losses (loss of a child).
bb. I have cried and laughed, along with those who have cried and laughed, and understood the importance of community (helping brothers and sisters in times of floods, etc.).

cc. I first took our own children to be dedicated to God, and they had the outstanding privilege of baptising them as young believers.
dd. My children developed healthy relationships with some solid Christian friends, who remain their friends to this day
ee. I have received countless, undeserved expressions of God's generousity and support, through the kindness and thoughtfulness of others.
ff. I have been given repeated opportunities to hear, ponder and integrate Godly wisdom and perspective, that I would not have thought of on my own (love to hear the wise, passionate preaching/teaching of the word of
God, by people like Jimmy Johnson, etc.).
gg. I have had the massive privilege of proclaiming God's word, and seeing lives dramatically transformed & healed by the power of the Holy Spirit.
hh. I saw God's provision, protection and leading time and time again, as He advanced His purposes through a church, in reaching a community that desperately needed to know and love Jesus.
ii. I get to sing with passion, my songs of adoration and thanksgiving to God, in the midst of/along with others who choose to do the same … and to be led by passionate, skillful worship leaders and supported by great musical accompaniment.
jj. I have been exposed to the vast array of ministries which God has at work in this world (guest speakers invited to talk about: World Hope, Prison ministries, Homeless shelters; Free dental clinics to the poor, Aviation
fellowship, Wycliffe Bible translation; Medical ministries, Campus Crusade for Christ, etc. etc. etc.).
kk. I experience the warmth of God's embrace and presence, when I feel cool, alone or discouraged.
ll. I have seen time and time again, the lonely, hurting, wounded find comfort, support and care, both towards those in the church and those in the community.
mm. I have gone alone, in the quietness of the sanctuary to pray and call out to God in my times of need and in those times when I have interceded for others.
nn. I have seen the great diversity and richness of the gifts, abilities and passions God gives to His children, being vividly expressed (i.e. love to see people using their gifts of art and dance and drama, and craftsmanship,
etc. … so different than my own abilities).
oo. I see modeled the importance of people combining their gifts, in complimentary ways. Together, we are better & more fruitful than we are alone. I learned I need the gifts and abilities of others, and they need what I have
to offer. It is together that we are able to offer effective ministry. (i.e. I have very little abilities administratively, evangelistically, discernment, etc.) however I can offer to help others with my gifts of leadership,
pastoral care, and teaching/preaching, etc.
pp. I have seen the church, time and time again, dig deep and sacrificially to financially help the spread of the gospel in both the local and cross-cultural context. I have seen the church give generously to help missions agencies, food cupboards, evangelistic efforts, and support communities in far away places who have little-to-nothing to live on.
qq. I have seen the local church organize events to be practically helpful to segments of society who needed some extra support and encouragement (single moms, the elderly).
rr. I have seen the church continue to visit and support the elderly and the sick, even when they can no longer attend church and are forgotten or ignored by others in the community.
ss. I have seen fellow believers in the local church, on their knees weeping over the lost & the community.
tt. I have seen the local church open its doors to those who are cold in the winter, and to share their facilities with community groups who had no other place to meet.
uu. I have welled up with tears of joy and felt the emotional surge of pleasure as I saw young and old, profess their faith and be baptized.
vv. I have seen the elderly walk into church to enjoy times of hymn singing, and then enjoy each others company over bowls of warm soup.
ww. I have witnessed times where exuberant teens have packed and rocked the church with loud music, dancing their hearts out to the Lord, and respond to His call upon their lives.
xx. in my times of confusion and need, I sought out the wise counsel of my pastors, who helped me immensely.
zz. where my 2 little granddaughters are coming to know and love Jesus, and learning to sing His songs.
As one who has pastored local churches and served in denominational leadership for 30+ years, I know the local church has its problems and is not without its faults … there are things which happen in local churches which are hurtful and despicable. I have been hurt and disappointed in local congregations.  The people and structures of the local church are not perfect. But despite the flaws of the local church, I am still a huge fan, even after all these years.
Even as I write this list, there are soooo many other reasons why I love the local church … but these serve as a few examples of why I think Christ's church is so precious and why the local church so important. The church is not just the universal body of believers … it is comprised of local congregations.